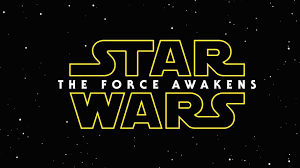 Ok, I wasn't going to jump in the Star Wars pool, but I must, because it has done what I wanted a good movie to do for a long time: knock Avatar (aka Pocahontas with Blue People) out of the No. 1 spot at the box office.
The Force Awakens isn't an epic film. Neither was A New Hope in 1977. It was just a fun, good guy-bad guy romp through space at a time when we were looking to the stars. Star Trek had redefined our view of deep space just 10 years earlier. Men had first set foot on the moon just 8 years before. The space shuttle program was well underway, and, in fact, the first experimental orbiter, Enterprise, first flew just 3 months before A New Hope hit theaters. We were space-crazy! Take a good story and add in perfectly-cast, well-written characters, and you may not get an epic film, but it will be fun to watch.
Thankfully, Episode VII returned to those roots. I did not like the "prequels,"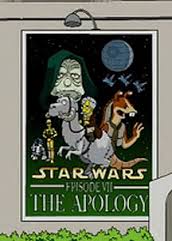 (Episodes I-III), mostly because I felt like they were just too "heavy." Maybe they took
themselves too seriously. Maybe since I knew how the story went, I just didn't care to see how Anakin devolved into the bad guy. Maybe it was the casting. I don't really know. All I know is, I was excited to know George Lucas wasn't involved in the new movie, and thrilled that JJ Abrams was! Abrams did a marvelous job with the Star Trek reboot, protecting the characters while taking the franchise in a new direction.
I happily followed Abrams to the Galaxy Far, Far Away, and I wasn't disappointed.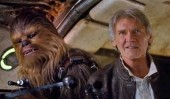 The story of a Stormtrooper with a conscience is interesting. Seeing "old friends" after so many years was wonderful (although R2D2 was conspicuously absent most of the film). And of course, we all spent time trying to figure out who Rey is (Luke's daughter? Han and Leia's daughter? My guess – she's not connected to anyone by blood). We laughed, cried, cheered, sighed, and left the theater anxious for the next installment; all the marks of a good movie.
So why did this movie rocket (haha!) to the No. 1 spot in the All-Time Highest-Grossing Film (Domestically) in just 3 (THREE) weeks?!? Take a look at the top films as of this week:
Star Wars: The Force Awakens
Avatar
Titanic
Jurassic World (also a fun movie)
Avengers
Furious 7
Avengers: Age of Ultron
Harry Potter and The Deathly Hallows, Part 2
Frozen
Iron Man 3
….Do you see a trend? If you keep going down the list, you see lots of robots, space travel, spies, fast cars, magic, fun, hobbits, dinosaurs, adventure, and subjects that look like they should appeal to kids (although I wouldn't classify all of them as kid movies). Could it be that when we go to the theaters in droves, we go to become kids again? Do we go to be transported back to a time when imagination ruled, the sky wasn't the limit (there was no limit), and the good guys won? Do we love these movies as adults because in most of these, the underdog comes out on top, in spite of the overwhelming odds against? And do we love them because the bad guys are usually very obvious (even though there's the occasional Heinous Act of Betrayal), while in our real lives we often can't spot the Meanies?
I find it interesting that most of the movies in the Top 100 are flat-out escapes from reality. And most of them never got even a glance from Oscar, which is ok with me, as I'll explain in a later post. I'm glad there are still some big-time moviemakers who are making what people want to see, rather than what will win awards. To those Masters of Imagination, I just have one thing to say: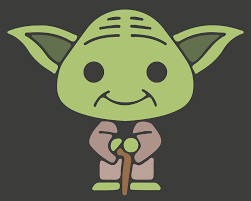 May the Force be With You
(you knew that was coming, didn't you?)